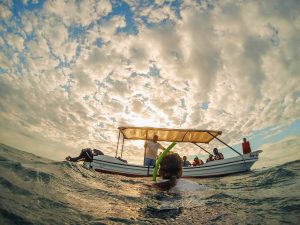 Situated on the mouth of Pangani, this historically and culturally rich town unfolds a new story to the traveler. Perhaps one of the best-kept beach secret where green sea turtles breed, coral reefs thrive and tropical marine is seen is here at this little-hidden paradise, 50 Kms south of Tanga.
Pangani appears like an emerging village through which the river meanders, where small farmers dwell and where coconut fringes swing to the starry skies. With the prevalence of few lodges and resort in this area, the town is often uncrowded and gives you an opportunity to enjoy the beach life to the fullest.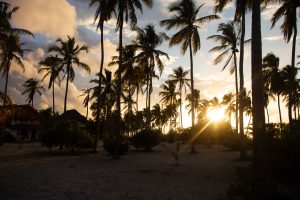 It is here you can immerse in historical experiences by taking the town tour; visit the slave market or enjoy a relaxing day, cruising by the Pangani river, snorkeling at the Maziwe Marine Park and go for a day road trip to the connecting Saadani National Park. Visits to green turtle sights cycling around the sisal plantations and fishing with the locals are another thrilling experiences in Pangani.
Planning for a quiet weekend retreat, a romantic getaway or a road trip with your friends? Pangani is an interesting secret place to consider.